RECOMMENDATION/ FAVORITE JDRAMA
05-10-2014, 04:11 PM
(This post was last modified: 05-10-2014 04:13 PM by Hina.)
Post: #1
Hina
Administrator


Posts: 356
Joined: Apr 2014
Reputation: 0
RECOMMENDATION/ FAVORITE JDRAMA
Recommend your favorite Japanese Dramas and/or look for recommended Jdramas here.
Well, to start the ball rolling, the first jdorama that I've watched was Hana Yori Dango... then a few eps of koukou kyoushi and kimi wa petto. when i started a kdrama, Full House, I interested in it and got stuck with kdrama for a few months now. I wanted to start on jdorama again, but where do i begin? i love romance, drama, romance-comedy, or comedy.. as long as it's a good series, i'll have to see it. any recommendation?

----some other series----
1. Yoshitsune- taiga
(history)
; This drama can take you to that era, - the heian period. 49 episodes may seem long, but it's enjoyable and not draggy (except for the recap). I love rewatching this again, the only problem is I often have a hard time finding a particular scene with 49 episodes.
2. Grave of Fireflies
(history)
I heard it's based on an autobiography.. well, prepare a tissue for this one because it's really sad. the kind of drama that anyone can get attached to.
3. H2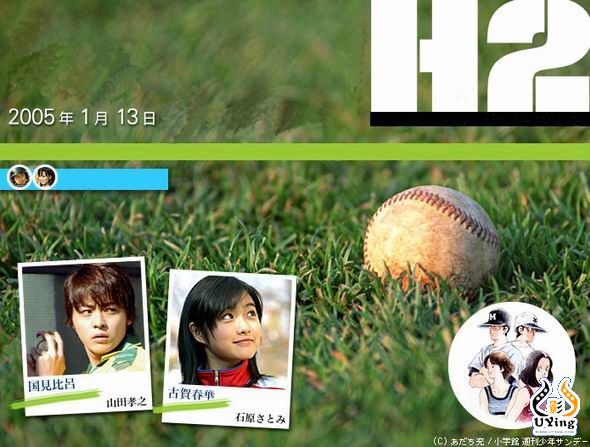 high school/ some comedy ; just like yoshitsune, one of the few dramas i can watch over and over again.
4. Hana Yori Dango
high school; based on my favorite anime and manga. i thought i'd be disappointed because they compressed the 30+volume of the manga or 52 episodes of anime into just 9 episodes. true, there are some things that i wished they stuck to, but the way they fit the story into just 9 episodes was pretty good. as a matter of fact, it left me impressed and amazed instead of disappointed. even if you haven't watched Meteor garden or the anime or read the manga, it's still a rather enjoyable drama.
5. kizarazu cat's eye
friendship/ comedy ; it's hilarious! still an ongoing project by jtv and i'm so curious how it's gonna end.
---
ゆみはら・ひな〜♪
06-01-2014, 02:30 PM
Post: #2
Hina
Administrator


Posts: 356
Joined: Apr 2014
Reputation: 0
RE: RECOMMENDATION/ FAVORITE JDRAMA
6. Princess Hiro
- romance/ history
- TV Asahi also has a star-studded extravaganza prepared to celebrate its 45th anniversary this autumn 2003. Takako Tokiwa will star as the Japanese woman from the nobility chosen to be married off to the younger brother of the last emperor of China. She will don a 12-layer kimono for the ceremony. Yutaka Takenouchi plays the groom. It will be filmed partly on location in China. --Daily Yomiuri On-Line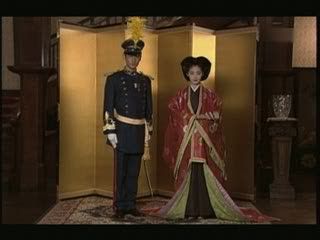 ---
ゆみはら・ひな〜♪
User(s) browsing this thread: 1 Guest(s)