Virtual Reality glasses for PS4
04-03-2014, 11:26 PM
Post: #1
Hina
Administrator


Posts: 356
Joined: Apr 2014
Reputation: 0
Virtual Reality glasses for PS4
Introducing the Project Morpheus, SCE's prototype virtual reality (VR) system that works with PS4. Virtual reality is the next innovation from SCE that we believe will shape the future of games.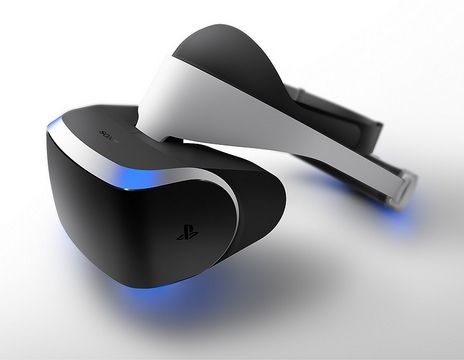 VR and the possibilities that it could brings in regarding to game development. This new technology will deliver a sense of presence, where you as the player actually feel like you're inside the game and your emotions feel that much more real.
As for the current prototype for Project Morpheus features a head mounted display with 1080p resolution and a 90 degree field of view. Accelerometer and gyroscope sensors built into the head mounted unit as well as PlayStation Camera accurately tracks head orientation and movement, so as your head rotates, the image of the virtual world rotates intuitively in real-time. Project Morpheus also features our new 3D audio technology that re-creates stereoscopic sounds in all directions and changes in real-time depending on your head orientation. In addition to PlayStation Camera, Project Morpheus works with DUALSHOCK 4 Wireless Controller and PlayStation Move to deliver an easy-to-use, plug-and-play VR experience.
---
ゆみはら・ひな〜♪
04-05-2014, 07:15 AM
Post: #2
Hina
Administrator


Posts: 356
Joined: Apr 2014
Reputation: 0
RE: Virtual Reality glasses for PS4
The Project Morpheus prototype is the culmination of our work over the last 3+ years as we've refined our vision for VR. This prototype will serve as the first development kit for PS4 developers that are as enthusiastic about this new medium as we are.
---
ゆみはら・ひな〜♪
User(s) browsing this thread: 1 Guest(s)